The Youth Advocacy on Rights and Opportunities (YARO) in partnership with Friedrich Ebert Stiftung Ghana Economic Policy Competence Center (EPCC) have opened a two days jobs and policy fair at Bole the Savannah Region, aimed at exploring existing policies for the full benefit of job seekers and Entrepreneurs.
The jobs and policy fair provided over 100 youth in the Bole District a platform to shape new strategies and reformulate policies to reflect their needs.
Addressing the forum, the programs Coordinator for Friedrich Ebert Stiftung Economic Policy Competence Centre, Madam Eunice Aseidu said It was the first time in Bole but second time in Northern Region for their outfit interns of visits.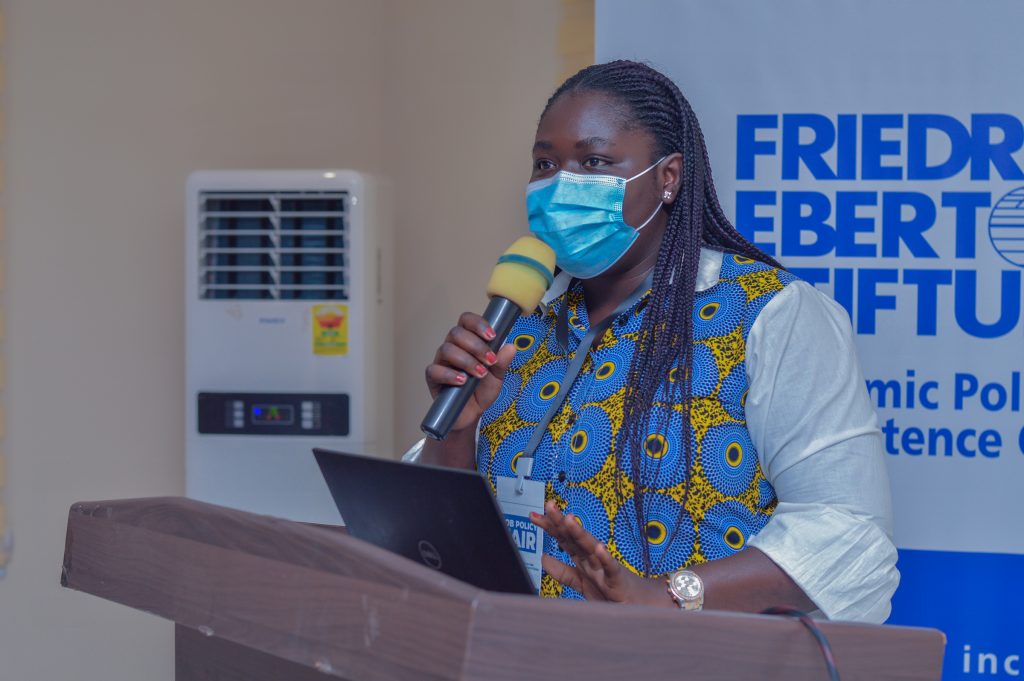 She explained that, their foundation is a German based institution which has been in Ghana for about 50years.
Madam Eunice Aseidu said the aim for visiting Bole was for social change towards sustainable development and that their common goal is to ensure that everyone is better off despite the numerous challenges.
She added that, the forum was created to offer opportunity to the youth and policy makers to share ideas at a time where unemployment is high.
Day one of the two-day conference held in Bole on Wednesday 24th November 2021 at the Wuripe and Sons Royal Lodge was on the theme, "Innovative Job Creation Policies: Tools For Solving Unemployment Situation In Ghana".
Participants for the conference were from the Academia, Government institutions, Traditional authorities, Non Governmental Organisations (NGO's), and Civil Society Organisations (CSO's) across the Savannah Region of Ghana.
Panel discussions, presentations, and group breakout sessions centered on Taking advantage of Agriculture Job policies in Ghana: The Youth at the Centre where a former Pro Vice Chancellor of the University for DevelopmentStudies (UDS), Prof. Alhassan Seidu highlighted on how the agricultural sector were facing several challenges which makes many youth runaway from venturing into it.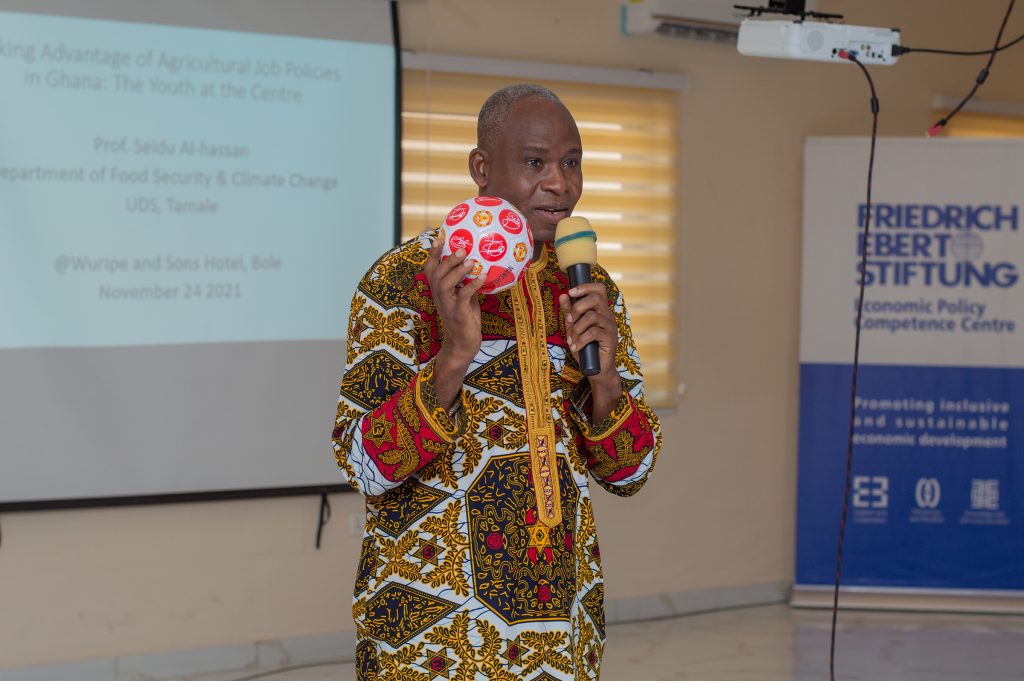 Prof. Alhassan Seidu added that, the import dependence in agriculture were becoming to much that, even for Seeds, Fertilizer, Tomatoes, Fish, and insecticides and that our policy makers prefer importing it than engaging the youth to produce them in Ghana.
The were other presentations from the Representative for the Ministry of Employment and Labour Relation, Ministry of Agriculture, Ministry of Trade and Industry, The Ghana Enterprises Agency, National Entrepreneurship and Innovative Programme and Rural Enterprises Programme.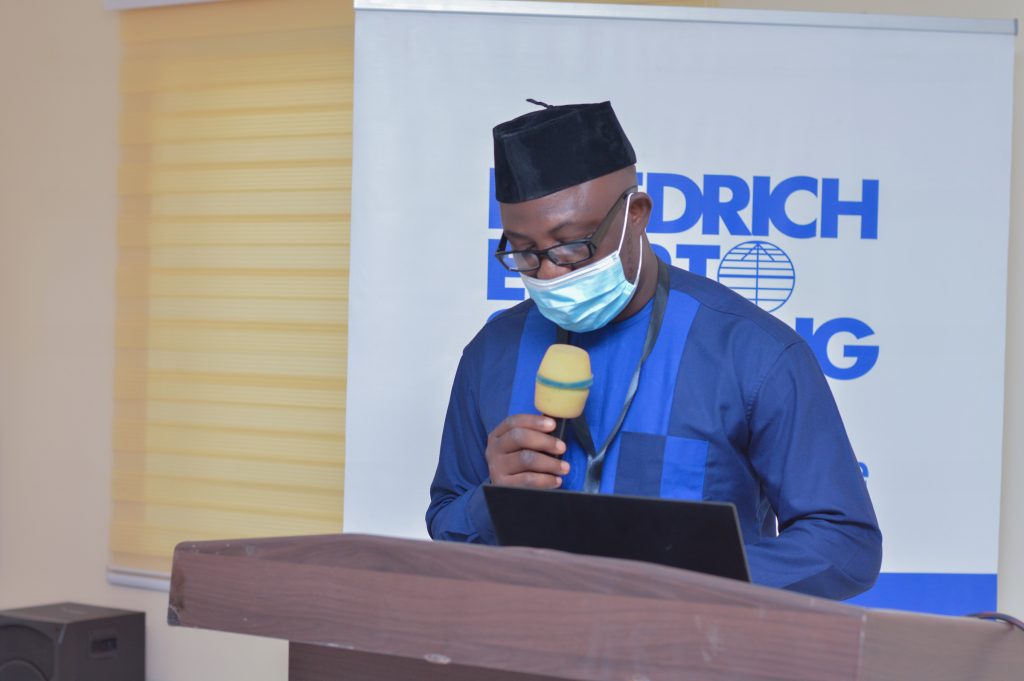 Source: nkilgifmonline.com