Staff of the prestigious Wuripe and Sons Royal Lodge popularly known as 'Bole Dubai' located in Bole in the Savannah region, on 24th September, 2021 made a donation of cash and some items to the Bole District Hospital and the Sawla Children's Home.
A cash of GHc1000 was donated as well as items including mho 5 packs of Tissues, 2 boxes of biscuits, 4 packs of sanitary pads, 3 boxes of mackerel and 3 bar boxes of soap.
The other items are a gallon of frytol, 2 boxes of hand sanitizer, 4 bags of rice, 2 boxes of Lipton, a box of tomatoes, 10 cartons of soft drinks, a box of peak milk and two bags of washing powder
The same amount and items where equally donated to the Sawla Children's Home at Sawla.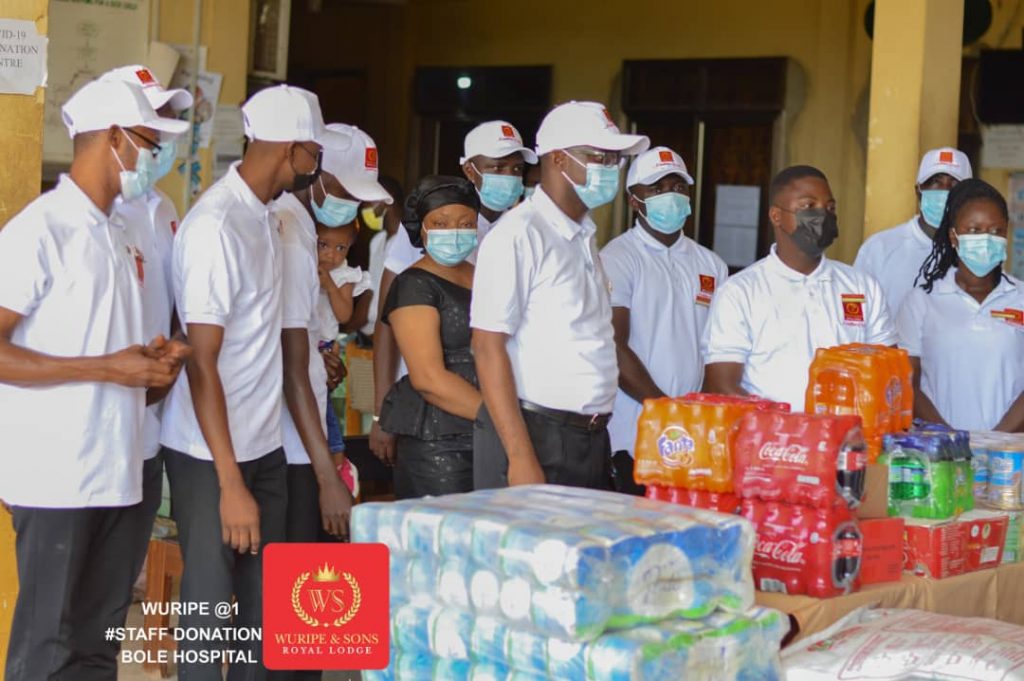 The donation forms part of the the One Year Anniversary of good service of the Wuripe and Sons Royal Lodge under the theme; "celebrating a year of hospitality, excellence in a tradition of Trust".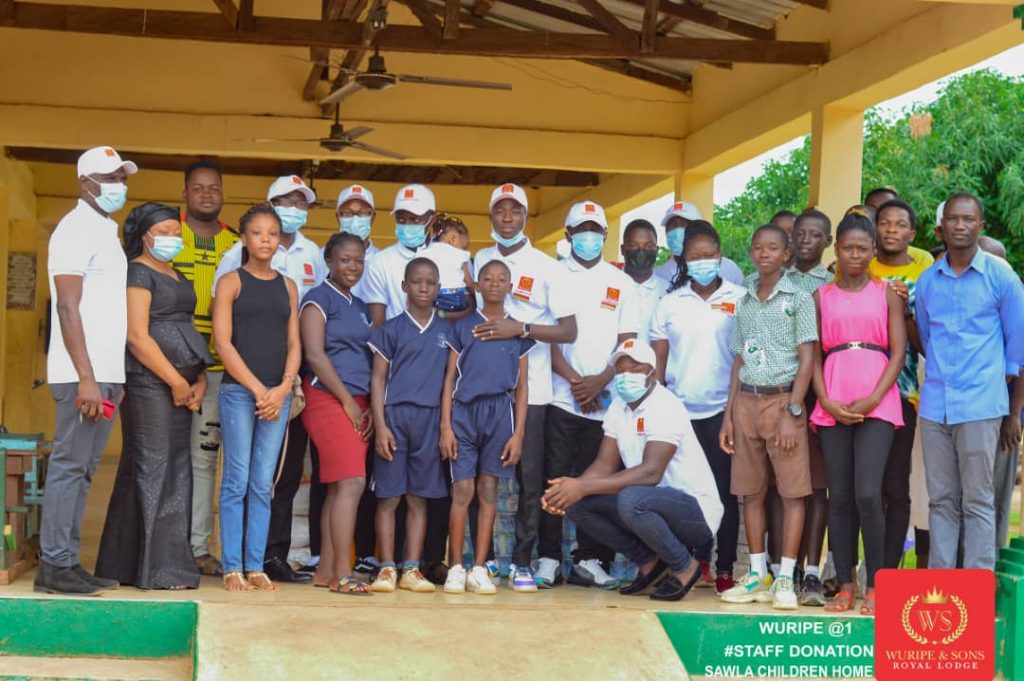 The anniversary Planning committee Chairman Mr Christian Kobina Ntsin on behalf of the General Manager of the lodge said, it's their satisfaction to make such donations to the hospital and cash home as part of their one year anniversary celebration.
He added, that sharing the little they have with others does not mean they have them in abundance but to show love care for one another.
Mr Christian thanked the Bole District Director of Health and the staff and also the Sawla Childrens Home for the warm reception.
The Bole District Health Director, Hajia Fusheina Sulemana together with the staff have received their donation and thanked Wuripe and Sons royal Lodge for showing them love and care on their anniversary celebration.
She added, that the donation has shown the level of their hospitality service.
"I pray our unity should continue and your business should flourish"; Hajia Fuseina said.
At Sawla the Father of the Sawla Children's Home, Pastor Emmanuel Danker in appreciation of the good done them, thanked Wuripe and Sons Royal lodge for the support.
He said the items donated to them may look small in the eye of the human being but it's big in the eye of God as it will go in a long way to support them.
Source: nkilgifmonline.com